Vitae Synopsis
The interweaving of art and architecture with/in the field of Digital Media is Richard Dank's (1975* in Graz/Austria) main métier - scientifically and in practice.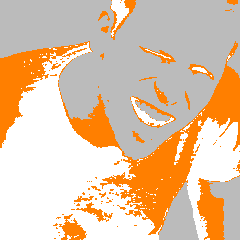 Collaborating with several architects, artists and institutions worldwide his œuvre oscillates between designing and design - from graphics and videos, over installations and web applications, to construction and building -, always with the focus on algorithmic and interactive projects on- and offline.
In the course of these encounters intense working residences and study journeys to America, Asia and all over Europe have been realized.

Since 2000 he is working independently as richdank.com, moreover, since 2007 as a partner in the architecture cluster 0704. He received his Diplomingenieur (Master of Science) in Architecture from the TU Graz in 2006 with distinction and has been visiting lecturer at different international schools since then.

Beginning of 2015, after more than a decade at the Institute of Architecture and Media he left his teaching/researching position as fulltime Universitätsassistent (Assistant Professor) and has since concentrated on his freelance practice. In addition, he supports the HIZ Zeltweg (Wood Innovation Center) as an external expert for digitalization, teaches at the Graz University of Technology and the Joanneum University of Applied Sciences in various study programmes.